Click the underlined links for more info on each service: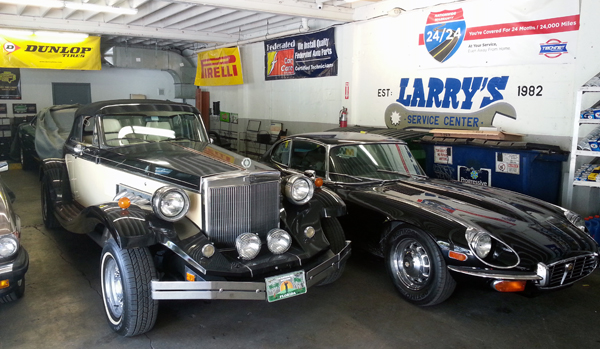 Want to improve the functionality and performance of your late model or classic ride?
Larry's can do full performance upgrades on your vehicle fast and efficiently because we've been doing horsepower and customs for years.
Modifications can be as simple as putting in a performance computer chip that will give your car more horsepower. How about turning your classic car with outdated drive-ability into comfortable daily driver by adding power steering and power brakes?
Want your car to sound like a muscle car? Larry's can put in an aftermarket performance exhaust system and muffler so your car will give a rumble that lets people know you mean business.
Our specialized ceramic "Jet Hot" headers can be color coated to match your car's custom colors. Ceramic coating on the exhaust system not only looks great but it puts the heat outside of your engine and automobile making your automobile run cooler and more efficiently and you less hot under the collar.
Larry's can even drop in a brand-new performance crate engine.
Custom transmission, suspension and shock packages are a specialty.
We even can install custom wiring harnesses for modern electronics and back up cameras.