Lexus Repair Maintenance Mechanic Miami Beach
The latest cutting-edge Lexus Lexus automobile service technology. Honesty and integrity in Miami South Beach since 1982.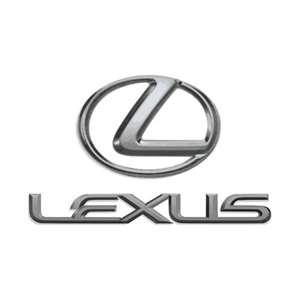 Get your Lexus repaired at Larry's shop by our certified Mechanics and keep your Factory warranty intact!
Our Lexus Lexus Warranty Compliant Services...
If your Lexus is telling you it is time for maintenance or repair, take it to Miami Beach's ASE Master Mechanics. Larry's will service and repair your late model Lexus as good as or better than many Lexus shops and at a price, that in many cases, will save you hundreds of dollars from what you are used to paying.
Common Maintenance Warranty Repair Services for Lexus Include:
Brake Fluid Service
Engine Oil Service
Front Brake Service
Rear Brake Service
Standard Operation Service
Vehicle Check Service
EGR Maintenance Light
O2 Warning Light
Service Reminder Indicator
TPMS Tire Pressure Monitoring System
Lexus Mechanic Miami
  CT: compact FWD
2011 Lexus CT 200h
IS: compact RWD/AWD
2000 Lexus IS 200/IS 300
2006 Lexus IS 250/IS 250 AWD/IS 300/IS 350/IS 220d
2008 Lexus IS F
2010 Lexus IS 250 C/IS 300 C/IS 350 C
2011 Lexus IS 200d
HS: compact FWD
2010 Lexus HS 250h
ES: midsize FWD
1990 Lexus ES 250
1992 Lexus ES 300
1997 Lexus ES 300
2004 Lexus ES 330
2007 Lexus ES 350
2010 Lexus ES 240
GS: midsize RWD/AWD
1993 Lexus GS 300
1998 Lexus GS 300/GS 400
2001 Lexus GS 430
2006 Lexus GS 300/GS 300 AWD/GS 430/GS 450h
2008 Lexus GS 350/GS 350 AWD/GS 460
LS: full-size RWD/AWD
1990 Lexus LS 400
2001 Lexus LS 430
2007 Lexus LS 460/LS 460 L
2008 Lexus LS 600h/LS 600h L
2009 Lexus LS 460/LS 460 AWD/LS 460 L/LS 460 L AWD
2010 Lexus LS 460 SZ/Sport
SC: coupé/coupé convertible RWD
1992 Lexus SC 300/SC 400
2002 Lexus SC 430
LFA: exotic sports coupe RWD
2011 Lexus LFA
2012 Lexus LFA
RX: midsize crossover FWD/AWD
1999 Lexus RX 300
2004 Lexus RX 330
2006 Lexus RX 400h
2007 Lexus RX 350
2010 Lexus RX 350/RX 450h
2011 Lexus RX 270
GX: midsize sport utility vehicle AWD
2003 Lexus GX 470
2011 Lexus GX 460
LX: full-size sport utility vehicle AWD
1997 Lexus LX 450
1999 Lexus LX 470
2008 Lexus LX 570

F-Sport models

CT F-Sport
2011 Lexus CT 200h F-Sport
IS F-Sport
2007 Lexus IS 250/350 F-Sport
2009 Lexus IS 250 AWD F-Sport
2010 Lexus IS 250 C/350 C F-Sport
2011 Lexus IS 250/350 F-Sport
GS F-Sport
2009 Lexus GS 350 F-Sport
2009 Lexus GS 350 AWD F-Sport

Special editions

IS: compact RWD/AWD
2003 SportDesign IS 300
2007 Limited Edition IS 250 X
2007 Neiman Marcus Edition IS F
2007 "Elegant White" IS 250/350
2009 Special Edition IS 250 SR
2009 "Red-edge Black" IS 250/350
2009 "Blazing Terracotta" IS F
2010 "X-Edition" IS 250
2010 IS 350 C F-Sport Special Edition
2011 Stone Works "Sunrise" IS 250

ES: midsize FWD
1996 Coach Edition ES 300
1999 Coach Edition ES 300
2000 Platinum Edition ES 300
2004 SportDesign ES 330
2005 Black Diamond Edition ES 330
2009 Pebble Beach Edition ES 350

GS: midsize RWD/AWD
2000 Platinum Series GS 300/400
2001 SportDesign GS 300
2007 Neiman Marcus Edition GS 450h
2009 "Passionate Black" GS 350/460/450h
2009 "Meteor Black" GS 350/460
2011 Stone Works "Sunset" GS 350

LS: full-size RWD/AWD
1997 Coach Edition LS 400
2000 Platinum Series LS 400
2007 Neiman Marcus Launch Edition LS 600h L
2009 Pebble Beach Edition LS 600h L

SC: coupé/coupé convertible RWD
2004 Pebble Beach Edition SC 430
2005 Pebble Beach Edition SC 430
2006 Pebble Beach Edition SC 430
2007, 2008, 2009 Pebble Beach SC 430
2010 "Eternal Jewel" SC 430

LFA: exotic sports coupe RWD
2012 LFA Special Edition

RX: midsize crossover SUV
2001 SilverSport Special Edition RX 300
2002 Coach Edition RX 300
2005 Thundercloud Edition RX 330
2009 Pebble Beach Edition RX 350
2011 Stone Works "Sunlight" RX 350

LX: full-size sport utility vehicle
2007 Limited Edition LX 470

Concept vehicles

LF series concepts
2003 LF-X: crossover
2003 LF-S: luxury sedan
2004 LF-C: convertible
2005 LF-A: sports coupe
2006 LF-Sh: hybrid luxury sedan
2007 LF-Xh: hybrid crossover
2008 LF-AR: roadster
2009 LF-Ch: compact hybrid
2011 LF-Gh: hybrid touring sedan
2012 LF-LC: hybrid coupe

Production-based concepts
2003 Lexus IS 430 sports sedan
2004 Carolina Herrera SC 430 CH
2005 Milan Design Week "L-finesse" LF-A
2006 Milan Design Week "Evolving Fiber" LS 460
2007 Higashifuji Driving Simulator LS 460
2007 Milan Design Week "Invisible Garden" LS 600h L
2008 Milan Design Week "Elastic Diamond" LF-Xh
2008 IS F Racing concept
2009 LS 460 ITS-Safety Concept
2009 Crystallised Wind LFA
2010 IS F CCS Concept
2010 CT Umbra
2011 CT Racing concept

Other concept vehicles
1994 Italdesign Lexus Landau: hatchback
1995 Lexus FLV: station wagon
1997 Lexus Street Rod: roadster
1997 Lexus SLV: sport luxury vehicle
1997 Lexus HPS: sports sedan
1999 Lexus Sports Coupe: convertible
2003 Lexus HPX: crossover
2009 Lexus HB: hybrid sports motorbike

Number Série
2002 Lexus 2054