We Repair BMW Autos. Maintenance of BMW ASE Mechanic Miami Beach
The latest cutting-edge BMW automobile service technology.
Honesty and integrity in Miami South Beach since 1982.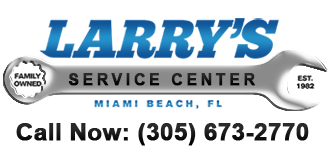 Get your BMW repaired at Larry's shop by our certified mechanics and keep your factory warranty intact!
Our BMW Warranty Compliant Services...
If your BMW is telling you it is time for maintenance or repair, take it to Miami Beach's ASE Master Mechanics. Larry's will service and repair your late model BMW as good as or better than many BMW shops and at a price, that in many cases, will save you hundreds of dollars from what you are used to paying.
Common Maintenance Warranty Repair Services for BMW Include:
Brake Fluid Service
Engine Oil Service
Front Brake Service
Rear Brake Service
Standard Operation Service
Vehicle Check Service
CBS Reset (Condition Based Service System)
 We can even do BMW performance and horsepower upgrades
BMW Mechanic Miami
 BMW Compact
BMW E46/5

BMW 1 Series
BMW E81 2007-
BMW E87 2004-
BMW E82 2007-
BMW E88 2008-

BMW 3 Series
BMW E90 2005-
BMW E91 2006-
BMW E92 2006-
BMW E93 2007-

BMW 5 Series
BMW E60 2003–2010
BMW E61 2004-
BMW F07 2009-
BMW F10 2010-

BMW 6 Series
BMW E63 2003-
BMW E64 2004-

BMW 7 Series
BMW E65/E66/E67/E68 2002–2008
BMW F01/F02/F03/F04 2008-

BMW Z Series
BMW Z4
BMW E85 2002–2008
BMW E86 2005–2008
BMW E89 2008-
BMW Z8 2000–2003

BMW Sports Activity Series
BMW E84 2009-
BMW E83 2004-
BMW E70 2006-
BMW E71/E72 2008-